Listings tagged with 'Teller Workstations' (1)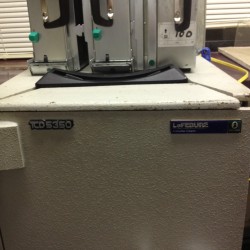 All Bank Equipment for Sale... Bank is closed and must sell everything... all equipment is at bank location including: ATM machine TCD machine Sa...
July 18, 2012
1673 total views, 0 today
Today's Most Popular Listings
From the Blog
Banks closed more than 1,600 branches across the nation over the past year, as companies directed more attention to dealing with customers through -more- Cre...

Apple will be utilizing near field communication (NFC) technology and tokenization technology in the new iPhone 6 and iWatch as a part of its payments initiativ...

Just a short blog about two products that are both well designed and work well together. Don't ask why someone would do this. They did. A frien...
Listings Tag Cloud (Click a word)
BankEquipment Dot Com News
03/05/2013 –
Limited Time Sale! All Featured Ads $25 from $35
For a limit time BankEquipment Dot Com has the Featured Ad function on Sale. By the way the Featured ad is the rotating images at the top of the page. These stay no matter how many get put in as Free below. And of course all and as many as you want non featured ads are always FREE.
Thank you, Mark Bohnhoff
02/14/2012 – If you are one of the 296 Financial & Security Products Association (FSPA) members, feel free to send us your 125 x 125 pixel banner ad or ads to run for free for three months! Nothing to sign, No phone calls to take, Just a free trial that will turn off after three months unless you call us for more. Give it a try. Just Call Mark by pressing the Contact button in the main Navagation Bar at the top.
04/15/2011 – Announcing the new BankEquipment.com website. If your account is not usable or it looks like the account did not make the migration, please re-register.
Sign up for our mailing list.