Item Details:
Street:

2500 W Burrel Ave

City:

Visalia

State/Province:

California

Country:

United States

Zip/Postal Code:

93291

YouTube ID:

muHEswXcTNk

Expires:

This ad has expired
Email to a friend
← Go Back
YouTube Video:
Item Description:
*PRICE REFLECTS CURRENT HIGH BID AND IS SUBJECT TO CHANGE AT ANY TIME DURING THE ONGOING AUCTION. *
ONLINE AUCTION- Ends 3/10/17. To see full details for this item please go to http://www.govdeals.com enter QAL #5947-205 in the Quick Asset Lookup QAL box located on the home page.
OPEX Model 51 Rapid Extraction Desk Mail Opener. The unit was used by the county to open ballots in our elections department. The unit was functioning correctly when it was taken out of service. The unit turns on, and all of the components appear to be functioning in proper order. One leg was bent during shipping from prior location to our surplus location. Product Brochure and power cord are included with unit.
Machine Specs:
Speed: 4,500 pieces/hour
Length: 62 1/4 inches
Depth: 47 1/4 inches
Height: 52 1/2 inches
Weight: Approximately 400 pounds
Operator/Service Clearance: 24 inches
Envelope Specs:
Height: 3 1/2 inches to 6 3/8 inches
Length: 4 inches to 10 1/2 inches
Thickness: Up To 1/4 inch
Electrical Specs:
USA: 12 AMP. 110-120 VAC, 60 Cycle
Listing ID: 256589df4ae641f8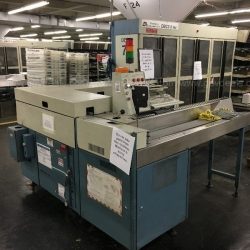 ONLINE AUCTION. Ends 12.26.17 . To view full details, please go to http://www.govdeals.com and enter 3523-178 in the QAL (Quick Asset Lookup) search box located […]
December 14, 2017
76 total views, 0 today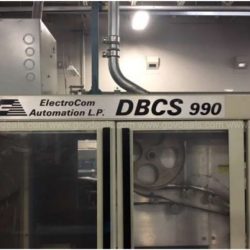 ONLINE AUCTION. Ends 12.18.17 . To view full details, please go to http://www.govdeals.com and enter 3532-590 in the QAL (Quick Asset Lookup) search box located […]
December 4, 2017
89 total views, 0 today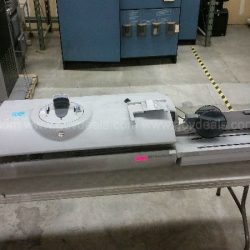 *PRICE REFLECTS CURRENT HIGH BID AND IS SUBJECT TO CHANGE AT ANY TIME DURING THE ONGOING AUCTION. * ONLINE AUCTION- Ends 8/21/17. To see full […]
August 9, 2017
132 total views, 0 today
Today's Most Popular Listings